Meet Our Chiropractors
Dr Mark Pickford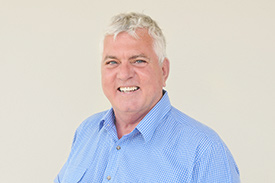 Dr Pickford graduated from RMIT in Melbourne in 1981 after a five year degree course in Chiropractic. After graduating, Mark set up his chiropractic practice in Beenleigh. He served the profession on the executive of the Chiropractic Association of Australia from 1982 and later became president of the Queensland branch for two years. He continued this service when he was appointed to the Queensland Registration Board in 1997 and became its chairperson for three years until he retired from the position in 2002.
The Family Life of a Chiropractor
"I'm married to Annette and we have four children and four grandchildren. Our youngest daughter Hannah has graduated as a Chiropractor to carry on the family tradition. Our oldest daughter Shelley is married to Jeff and they have three sons – Will, Tom and Jack. Our second daughter Carly is married to Sean with one daughter – Maddison. Our son Luke is the manager of a FORD car dealership in Brisbane."
When This Chiropractor Isn't Seeing Patients
"I love the sea! Living at Runaway Bay gives me access to the water so I can go boating, fishing and jet skiing. I also enjoy travelling, not only around Australia, but overseas. However, there's nothing quite like the Australian bush for camping and touring. Perhaps you'll resonate with my favourite quote, "Consistency is the key to success in any endeavour." I hope I get the opportunity to meet you and become your family's chiropractor. Ring our Mt Warren Park chiropractic office today and let's get started!

Dr Craig Matthews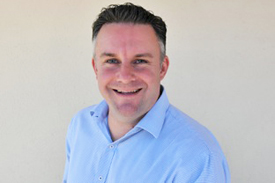 Dr Craig graduated from Macquarie University, Sydney, in 2000 and since then has been in private practice. During this time, he has worked in a variety of clinical settings from a practice owner, locum and associate positions in NSW and Queensland. He enjoys working with all age groups and backgrounds with primarily manual adjusting techniques adapted to the individual. Dr Craig was a board member of the Queensland Branch of the Chiropractors Association of Australia (CAAQLD) from 2008 to 2016 in various roles. He currently is a member of the Northern Region committee of the Australian Chiropractors Association (ACA) and is a Justice of the Peace (Qualified), a service he happily provides to the community.

Dr Yanika Chiangthong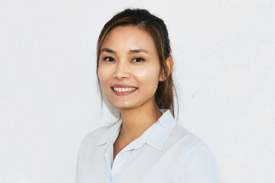 Dr. Yanika moved to Australia in 2003 with a passion for helping others through chiropractic care. She graduated from RMIT in Master of Chiropractic since 2017 and had been busy serving in the Gonstead Clinic in Melbourne and in Far North Queensland for the past 3 years. Dr. Yanika, specialty is in TMJ problems and had taken a specific training for that. She is also a member of Gonstead Society of Australia (GSA) and Australian Chiropractic Association (ACA).
Chiropractic resonates with Dr. Yanika's values in life which are health, growth and contribution to the society. Chiropractic allowed her to help serve and heal people via natural, drug-free methods. She is very passionate and finds the greatest joy in helping each individual achieve their health goals and unleashing their maximum health potentials! Dr. Yanika's belief is that your greatest asset in life is great health. She is looking forward to meeting you all and letting her help you reach your maximum health.
Outside of the office, apart from keeping fit, Dr. Yanika enjoys a good game of tennis, and experimenting with her coffee beans and cupping.

Dr Jade Harrison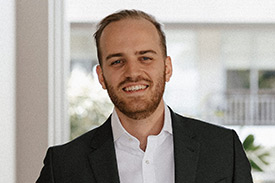 Growing up, Dr Jade played a lot of sports, and consequently, he suffered various injuries. "I saw a variety of healthcare practitioners to recover from those injuries and knew from a young age my calling in life was to help people."
Dr Jade had spent much of his life trying to find the best way to help people get the most out of their life and improve their overall health. After studying physiotherapy, exercise science, nutrition, and massage, Dr Jade stumbled onto chiropractic.
"As soon as I started studying chiropractic, I became aware of the role our nervous system plays in our overall health and have never looked back. My goal has always been to help as many people as possible get the most out of themselves and their life."
Chiropractic Education & Areas of Interest
To prepare for his chiropractic career, Dr Jade earned a Bachelor of Science (Chiropractic) and a Master of Clinical Chiropractic from Central Queensland University. He graduated with his master's in January 2021.
As Dr Jade has a keen interest in working with babies, children and pregnant patients, he has been furthering his skills in these areas. He developed an adjustment style that utilises both low force and manual adjusting techniques to achieve the best results.
For Dr Jade, the most fulfilling aspect of being a chiropractor is the reconnection of an individual's brain to their body. "In life as we suffer from trauma, stress and different toxins, our body is left working at less than 100%. When a chiropractor rebuilds that connection in an individual, they come alive again." No matter the age, from great-grandbaby to great-grandparent, Dr Jade finds it enormously rewarding to watch people regain that connection.
When he's not at the practice, Dr Jade likes to head outdoors, be it surfing, camping or playing basketball. If he can't be outside, he is likely to read a good book or cook with his wife.

Dr Brianna Nolan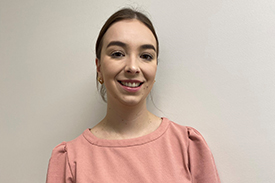 Becoming a chiropractor has been Dr Nolan's dream since the age of 14. She always knew she wanted to work in a profession where she could help people optimise their health and live their best life. Dr Nolan's chiropractic journey started when she was 8 years old. Her whole family has regularly been to a chiropractor since then, with chiropractic impacting their lives in so many ways. She graduated from CQUniversity in Brisbane in early 2023, with a Bachelor of Science (Chiropractic) and a Master of Clinical Chiropractic.
As a chiropractor, Dr Nolan uses manual diversified adjustments, drop piece, activator, and rehab advice. She has Applied Kinesiology certificates in basic procedures and spinal corrections, and have completed Syntropy adjustment training. Her
favourite part of being a chiropractor is helping patients understand the importance of a healthy nervous system.
Outside of work you will find Dr Nolan spending time with her two beloved dachshunds, Ruby and Archie. Her favourite downtime activity is reading books with her two sausage dogs by her side.

Meet Our Chiropractors | (07) 3287 2666