Meet the Team at Pickford Chiropractic Clinic
Natalie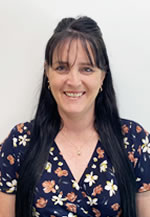 Natalie has a dual role at our practice – Office Manager and Chiropractic Assistant.
She loves seeing the difference that chiropractic care makes in the lives of our patients. While she spent many years before joining our team in Real Estate, she feels like she's found the perfect fit for her at Pickford Chiropractic Clinic.
Here, she enjoys helping patients of all walks of life have a positive experience in our care while being a part of their journey to express their true health potential.
Outside of the practice, Natalie enjoys spending time with her family and her dog outdoors and camping. She also loves watching her children participate in sports.
Get to know more about her when you visit us for your next appointment.

Laura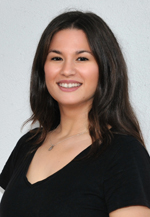 Miss Laura joins the Pickford Chiropractic Clinic team with a great deal of knowledge in Chiropractic and Osteopathy, having studied and practiced in Spain for more than five years with those in the field. She even had the opportunity to learn about Chiromassage, Chiropraxia and Reiki at the time.
From a young age, Laura has enjoyed meeting and helping new people, which made massage therapy a perfect fit. She also loves the opportunity to help others understand more about their bodies while achieving and unlocking their true health potential, naturally.
As she puts it, the most fulfilling part about working with her patients every day is being able to help them feel better without the need for drugs or surgery. Seeing her patients grow and improve is simply incredible.
Miss Laura is a member of the Australian Natural Therapists Association (ANTA), the largest national democratic association of recognised natural therapy, complementary medicine and traditional professionals. Outside of the practice, she is a passionate dancer, enjoying the salsa, zouk and bachata. She also likes to sing and box when she has the time.
Get to know more about Miss Laura when you visit us for your next appointment-she can't wait to meet you.

Ash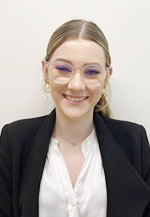 Ash is passionate about helping and taking care of people. With her Certificate 3 in Hospitality, Ash brings a wealth of knowledge and experience to our team.
Since deciding on her career path, she has continued her professional development and takes regular continuing education courses to stay up-to-date on the latest chiropractic techniques and practices.
For Ash, the most fulfilling aspect of being a chiropractic assistant is working in a positive team environment, meeting lovely people, and learning new things every day. Outside of work, Ash likes to stay active by going to the gym, playing competitive netball, and playing with her dogs.
Fun fact: Ash has been receiving chiropractic treatment since she was a baby and plans to study veterinary nursing in the future. She looks forward to getting to know you better and helping you achieve your goals in natural health.

Jacky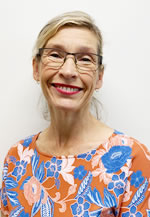 Jacky used to get debilitating migraines three times a week and discovered the benefits of chiropractic care, which has been a large part of her health regime for over 30 years.
She has worked as a CA for 15 years on and off and has a background in human resources (in the hospitality industries).
For Jacky, the most rewarding aspect of her job is to help improve patients' quality of life due to the care they receive.
When she's not at the practice, Jacky loves DIY projects, camping, gardening, and spending time with her animals: a cat named Bob, and a German Shepherd named Pepper.

Holley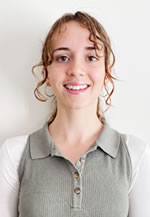 As Holley has a keen interest in fitness, health and wellbeing, becoming a chiropractic assistant was a natural fit for her. "I love to see people live happy and healthy lives, which is why I feel so privileged to be part of a team that contributes so greatly to people's overall health."
When she's not working, Holley loves to be active and spend time with her family. They often enjoy wakeboarding, jet skiing, and playing touch football together! She has also taken on a massive project: Holley is in the process of restoring a 1981 Ford Bronco, which she hopes to have up and running soon!


Want to Learn More?
Contact Pickford Chiropractic Clinic today to make an appointment.
CONTACT US

Meet Our Team | (07) 3287 2666